Youth Athletes Love Using Our Dr. Tecar Method for Treating Sports Injuries & Pain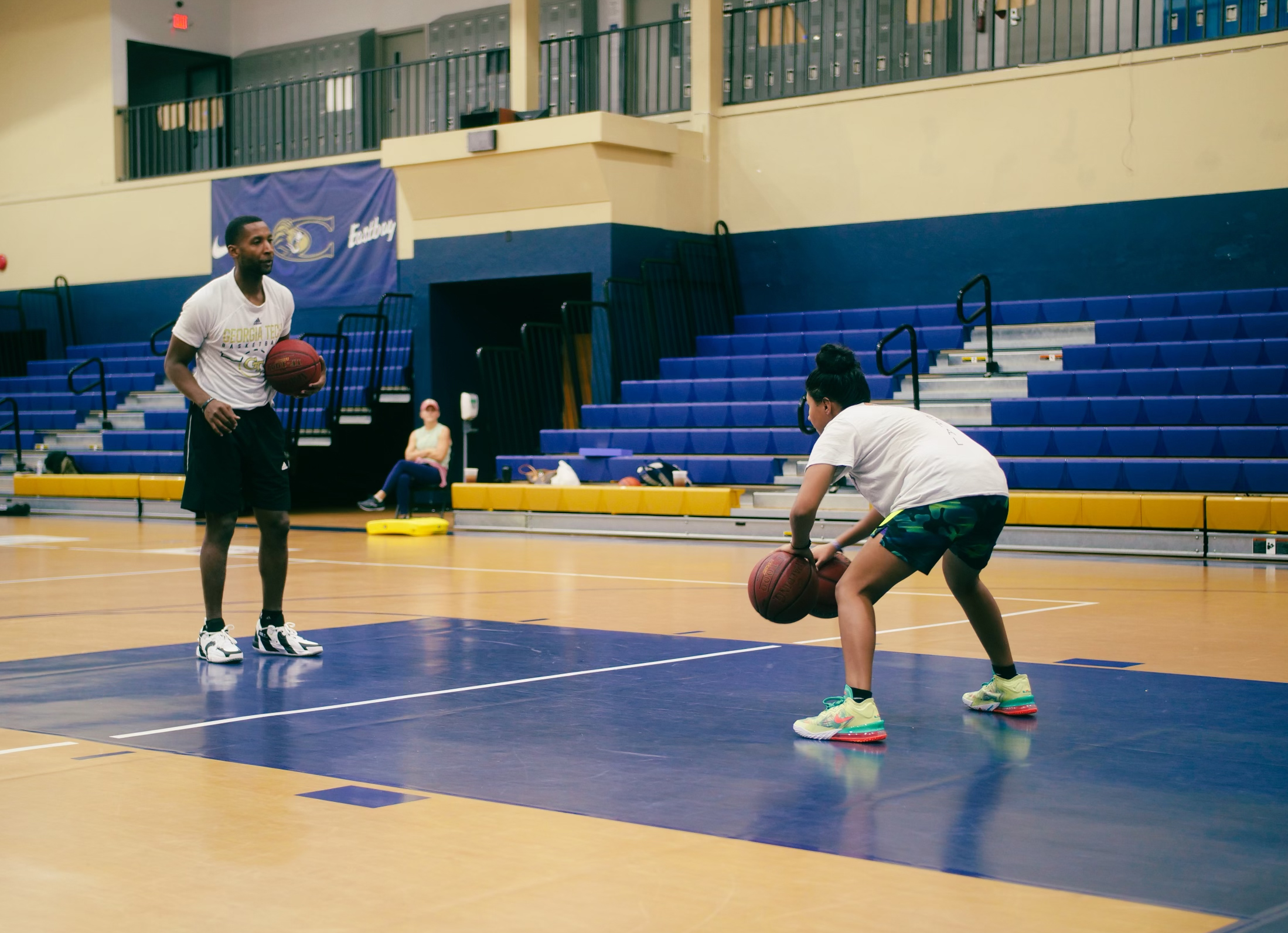 Orlando Pain and Injury Treatments That Assist with Alleviating Pain
Results-driven therapies are what we invest our time into researching so that our clients walk away feeling the relief they came in looking for and actually, to walk away walking a little better. Our Dr. Tecar Radio Frequency device has been used for many years around the world and it's finally getting the attention it deserves here in the United States. We are one of less than ten locations to offer this therapy in the entire country. Here is a testimony from a parent that brings her daughter in for Whole Body Cryotherapy, Compression, and more for her ACL and knee injury recovery.
---
"My daughter Laney had surgery on her ACL and both Meniscus last December (2020). She is an intense and dedicated basketball player who trained up until surgery and was back in the gym training a week to the day from surgery. Luckily, her basketball trainer, T.J. with Cerebral Basketball, introduced us to Joel at CryoNext Labs in April just 4 months post-surgery.
Once Laney started at CryoNext Labs we saw a huge difference in how much time she could be on the court as well as her ability to handle more strength/speed training. Laney hit CryoNext Labs at least twice a week, if not more. If she ever had any swelling or tightness we went straight to Joel. She rebounded faster than we ever thought possible!
In August she started training for her High School season. She was sprinting and scrimmaging more and more every week. We noticed one day she had some swelling and tightness, so we immediately went to see Joel at CryoNext Labs. Laney was supposed to have a scrimmage after her hour practice that day, but we thought we may have her sit out due to her knee being aggravated. That day Joel introduced Laney to radio therapy via Doctor Tecar!!!!
A game changer for her. She not only practiced and scrimmaged that day she literally told me her knee felt bionic. Since that first Doctor Tecar therapy session Laney was hooked. She now goes in and has Doctor Tecar therapy every time we see Joel. She said she can feel an immediate difference, that it has been the biggest difference maker in swelling, fatigue and overall performance in her knee. We are so thankful that Joel has helped Laney not only with CryoNext but that he introduced her to Doctor Tecar (radio frequency) therapy."
Thank you, Joel and Team!!!
The Dodd Family
---
Our goal at The Labs is to provide proven alternatives for people living with pain and other health disruptions in their lives. People can maintain a healthy and pain-free life and the ability to function as normally and physically possible without the debilitating pain and suffering medical conditions can cause.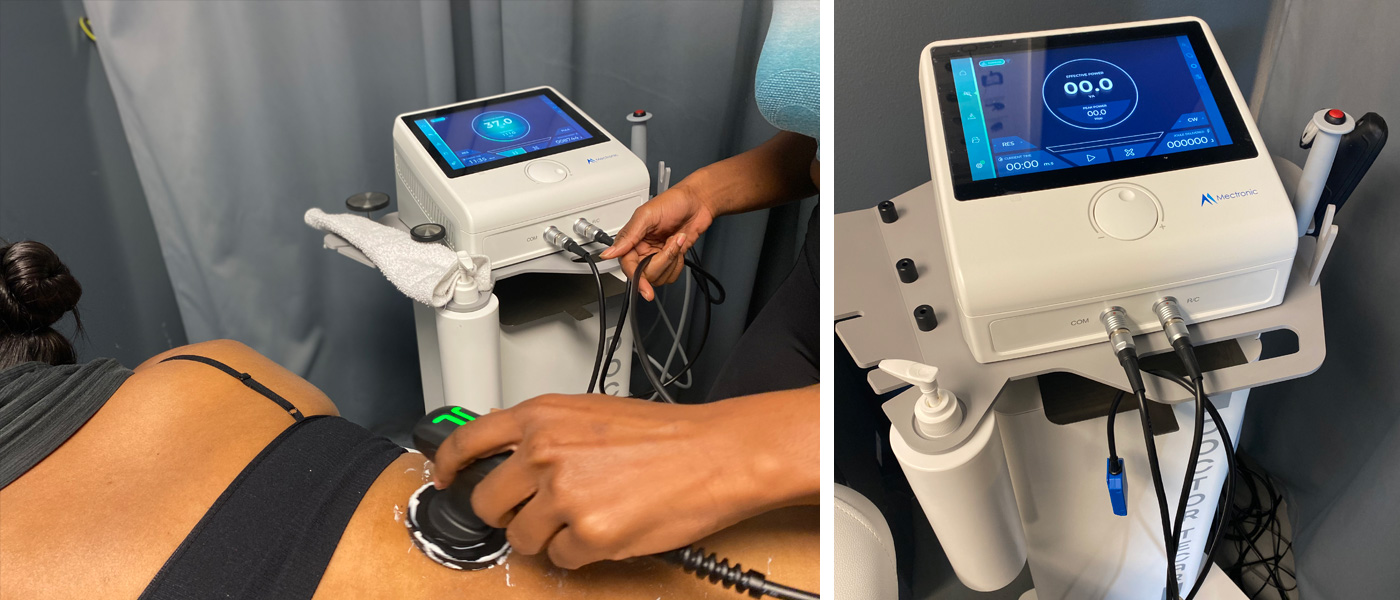 ---
How Does Our Dr. Tecar Method Work?
The Dr. Tecar therapy is a form of combined contact diathermy and electrotherapy that applies electromagnetic energy to biological tissue. The electromagnetic frequency applied originates from the radio-frequency spectrum and does not provoke muscle contraction.
The electromagnetic field created, capacitive or resistive, generates heat, allowing targeted, easy to manage therapeutic applications.
Our Dr. Tecar procedure uses high-frequency currents for the bio-stimulation of tissue with different resistivity.
The beneficial effects of Dr. Tecar therapy are good for plantar fasciitis, carpal tunnel syndrome, bruises, sprains, post-surgery rehab, sports traumas, muscle and tendon disorders, neuropathies, scar tissue, spine and peripheral joint disorders, vascular and lymphatic system disorders, orthopedic disorder or peripheral nervous system, acute and chronic pain.
The Dr. Tecar Therapy is Recommended for People of All Ages who are suffering from the following chronic or acute conditions:
Arthritis and joint pain (back, shoulder, knee, ankle)
Swollen lower limbs due to circulation, lymphatic issues (lymphedema, gout)
Sports injuries (ankle sprain, tennis elbow)
Sprained/pulled muscles (achilles, hamstrings)
Stiff muscles from sitting too long (neck, shoulders, lower back)
Benefits of Dr. Tecar Therapy
Activates the body's natural repair and anti-inflammatory processes
Increases the cellular metabolic processes
Stimulates the innate energy within biological tissues
Reduces recovery time by accelerating the body's natural healing mechanisms
Avoids the side effects of some drugs, such as anti-inflammatories and painkillers
Whether it's youth softball arm or elbow tendonitis, soccer contusions to the ankles, basketball knee or achilles sprains, or football and lacrosse injuries, we've seen them all here at The Labs in Orlando. And every time our young athletes leave, they leave with a smile. And that's all what we strive for!